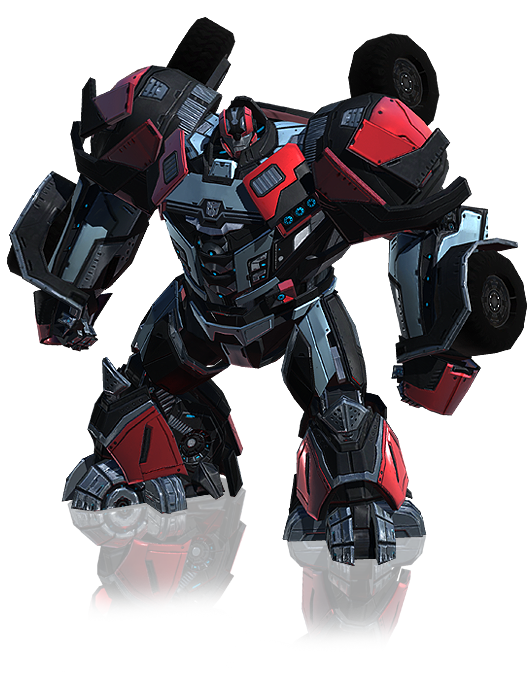 Front-Line
Description
Edit
Former vigilante, Front-Line was always first to gate-crash and last to exit the most depraved crime scenes.
Front-Line is a combat specialist whose powerful S-tech attcks are optimized to annihilate enemies at close range. His control over articulation systems means he can run down enemies quickly,bringing them into the range of his devastating weaponry.
Vehicle formEdit
With a body constructed from G-metal alloyed with titanium, Front-Line's take on this military workhorse is even tougher than the human version. His enemies need to be this tough if they're going to withstand his onboard shockwave cannon.
Any crook that stood grill-to-grill with him got towed off looking like they'd had a set-to with a trash compactor. Now a titanium-tough Autobot, Front-Line deploys his own brand of justice on the battlefield. Annihilating enemy shields with his minigun, frenzied axe and hammer attacks bang out more bodywork than a Cybertronian chop shop.
Quote from other botsEdit
"As the first bot in, Front-Line stands alone." - Bulkhead
ORBITAL MINIGUN [ LIGHTNING STORM ]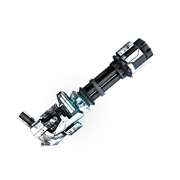 A medium-range sustained weapon which deals electrical damage to spark and shield. It overheats after continuous activation. The Hail Charge S-tech launches a volley of electricity into the air, which rains down and periodically damages enemies.
RIOT HAND AXES [ SPINNING BLADES ]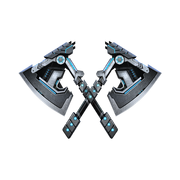 Melee weapons which deal electrical damage to spark and shield. They exhaust their power in a single activation, then require a short cooldown. The Spin Blade S-tech sends Front-Line into a spinning frenzy, carving up nearby enemies and converting their severed matter into repairs.
HIGH-RISE HAMMER [ MASSIVE IMPACTOR ]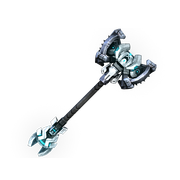 A charge-up melee weapon which deals physical damage to spark. The higher the charge the larger the output. The Dent Head S-tech channels all of Front-Line's available power into swinging his hammer, resulting in a severely-damaging attack.
Equipment
Edit
Reduction InducerEdit
Front-Line's morale circuits emit an interference signal, which hacks into enemy movement systems. This slows them down and increases their susceptibility to damage.
Deflection GridEdit
A defense matrix is projected from Front-Line's superstructure, which is able to anticipate and negate all ranged attacks, and some melee attacks.
Infantry OverdriveEdit
Front-Line's articulators receive power from his morale circuits, increasing his speed. Nearby Autobots are also affected, resulting in an instant battle charge.
Subsystem
Edit
Critical Absorption - Receiving critical hits invigorates Front-Line, positively charging his Energon flow and thus fueling his S-tech gauge.
Vehicle form
Edit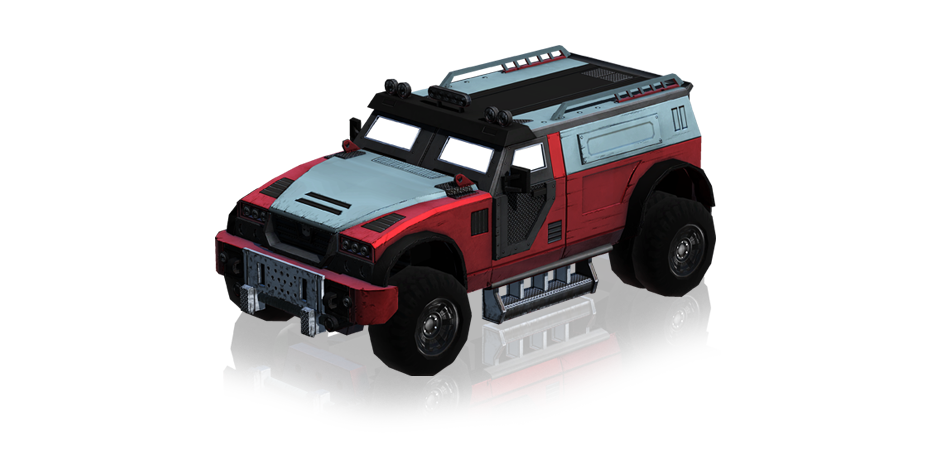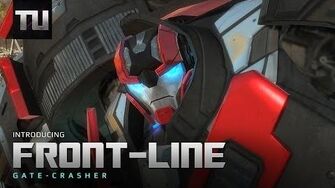 Community content is available under
CC-BY-SA
unless otherwise noted.